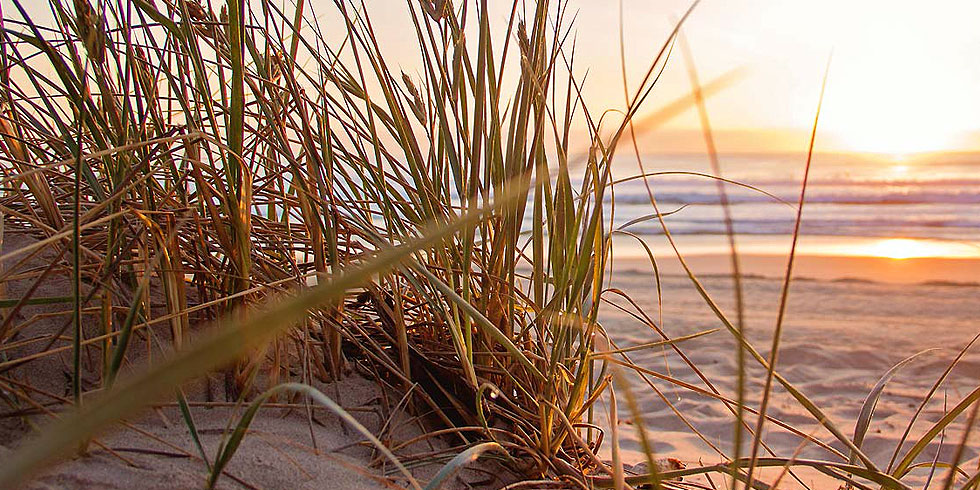 OPCRC is located on 100 beautiful beachfront acres in Ocean Park, WA, on the Long Beach Peninsula. Our site has seven lodges and three rustic cabins to serve groups of all shapes and sizes. Wander our trails among the shore pines, relax at the top of the dune overlooking the Pacific, or walk on the beach with your toes in the surf.
High on the dune with a magnificent view of the pine forest and the Pacific Ocean, this lodge sleeps up to 45 people.  There are 15 rooms with twin-size beds and one upper bunk per room accommodating three persons to a room. There are two large, fully accessible restrooms with shower facilities.
This building houses the retreat center's catering services which are served in the Sea Breeze dining room. The dining room is an open and expansive space with a vaulted ceiling and ocean views.
Located on the dune, Ocean View is spacious with large windows and an open, airy feel. This lodge typically houses larger groups in four large rooms and a loft. There are two large community bathrooms with accessible showers.
Ocean View can sleep up to 44. Each lower room has five twin beds with four upper bunks, and the sleeping loft has eight twin beds.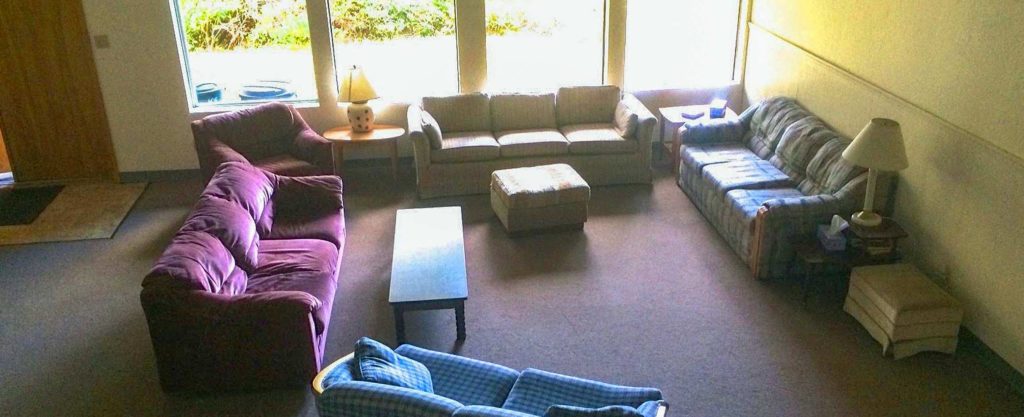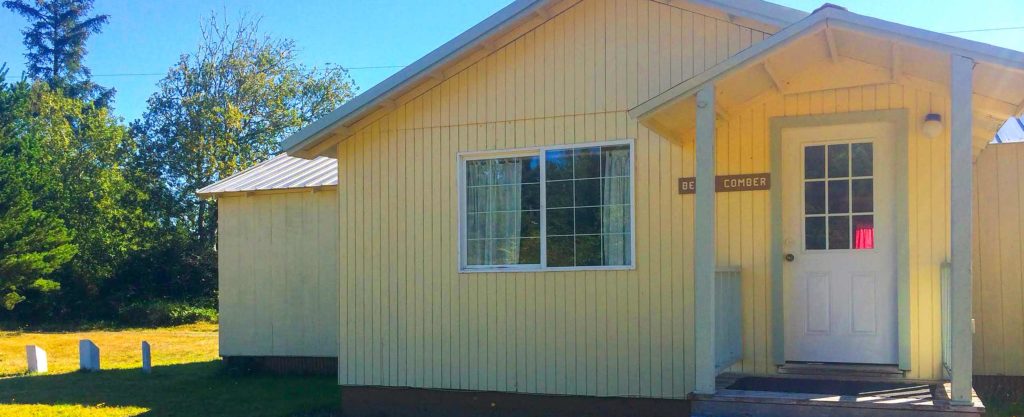 A cozy and updated building on the lower campus, Beach Comber sleeps as many as 12 in four bedrooms and has two large bathrooms with showers. Bedrooms have a variety of layouts (see floor plan) but include two queen beds, a double bed, and twin/bunk beds.
The standard kitchen is available for your group's use and opens onto a comfortable common area.
Our most popular building for mid-sized groups, this building boasts a large bright common area with skylights and an adjacent standard kitchen.
Sand Piper sleeps 28 in four sleeping rooms with twin-size bunk beds. Each bedroom has an attached bathroom.
Located on the lower campus, Sand Piper opens onto the sports field and is right next door to Sand Dollar if your group needs a bit more space.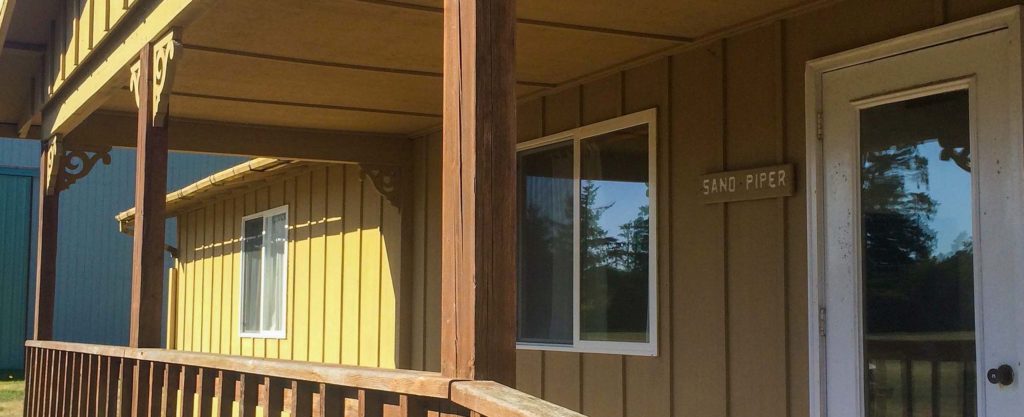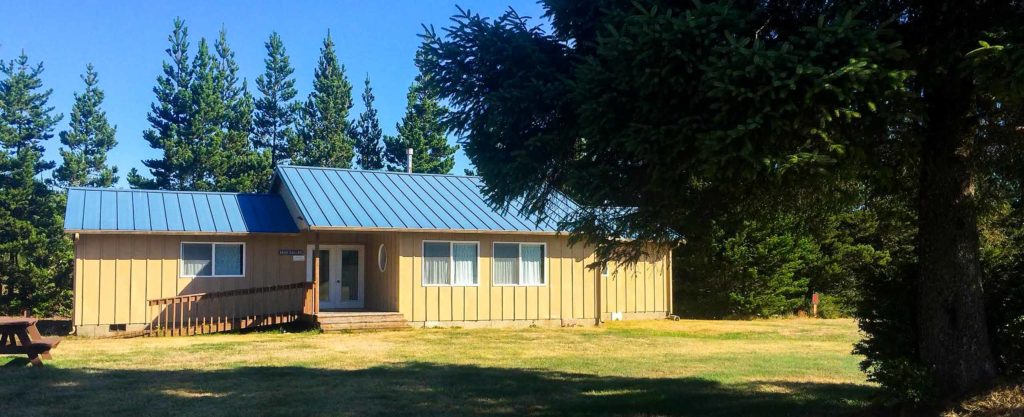 A simple building that sleeps as many as 18 in two large bedrooms. This space has twin-size bunks and two large bathrooms with accessible showers.
The standard kitchen is available for use if your group chooses to prepare their own meals during your stay.
Sand Dollar is located on the sports field and adjacent to Sand Piper if your group needs to be able to spread out.
The Dorms (Rustic Cabins)
Three dorm cabins provide camp-style accommodations:
Seashore, Seacrest, and  Seafoam
Each sleeps 20 in two sleeping areas separated by a small common area and bathroom with no shower.  The South Shower building is nearby.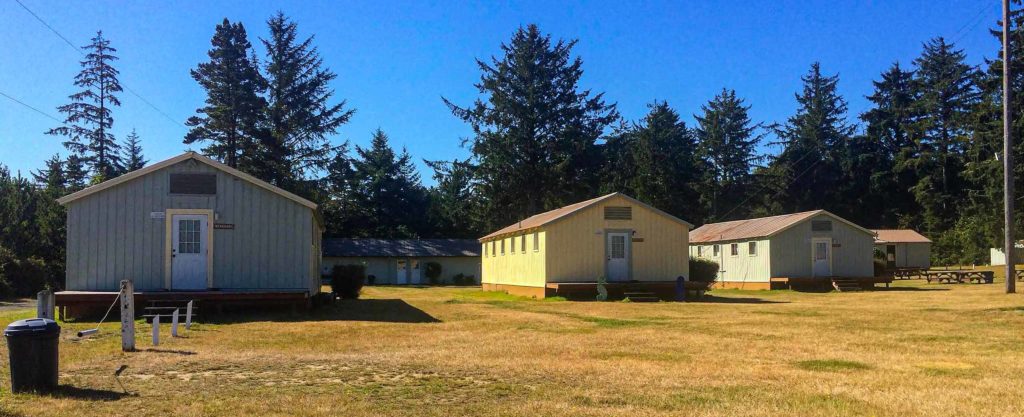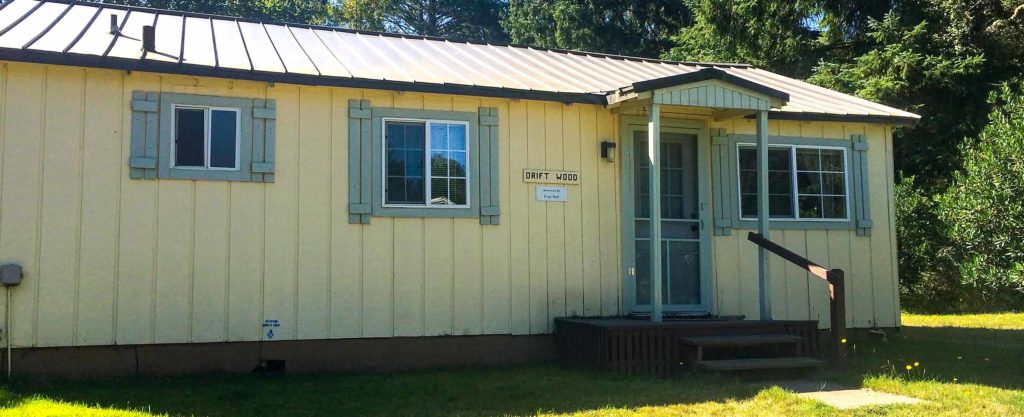 Perfect for a small family to get away from it all. Driftwood has a queen bed in the first bedroom and queen/twin bunk bed in the second bedroom. A comfortable living space and kitchen as well as a full bathroom round out this space for a time of retreat and renewal.
Located at the far end of our lower campus, Sea Star is the perfect  isolated spot for a couple or small family to refresh and renew. A double bed in the loft and two twins on the ground floor provide sleeping quarters for up to four. There is a bathroom with shower, and an area with a small fridge and microwave for simple meals. Of course we include a coffee pot as well for those rainy northwest mornings.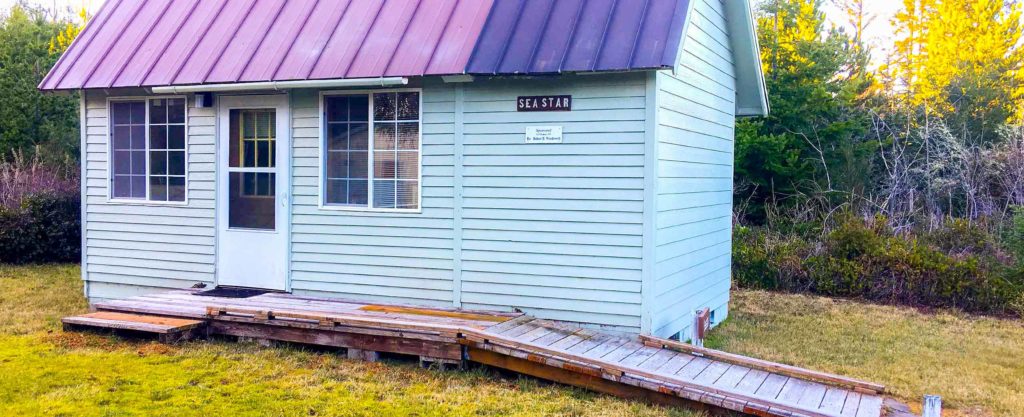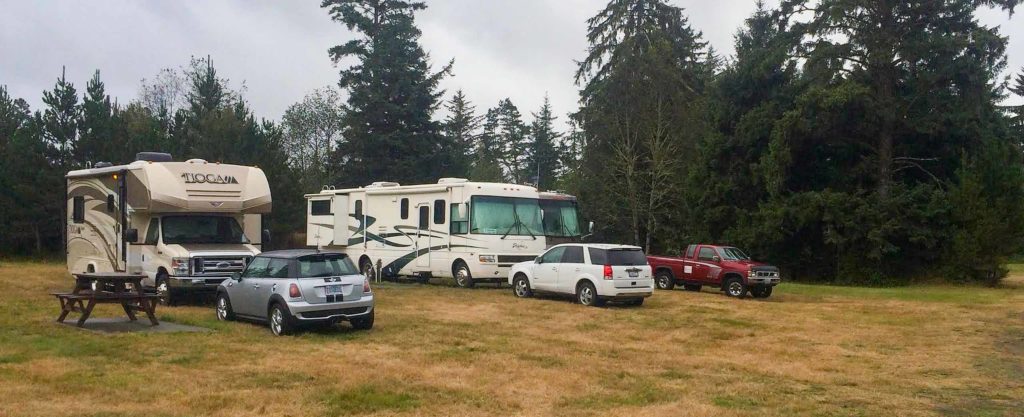 Sitting on a flat three acres surrounded by pine trees is our 15-site RV Park. Designed in a loop with most sites providing a pull-through option, our facility is very comfortable and accessible.
Each RV site has a 4'x8' concrete pad, water, electric hook-ups (1-50amp and 14-30amp), and satellite reception. WiFi is available to the front nine sites. There is a common dump station available to all RVs. In addition, there is a common bathhouse about 100 yards from the RV park with showers and toilets available for our RV guests.
DISCOVER THE SPIRIT OF SACRED SPACE
Wander our trails among the shore pines, relax at the top of the dune overlooking the Pacific, or walk on the beach with your toes in the surf. We hope that you will join us and that you will experience something fresh and new in your soul.